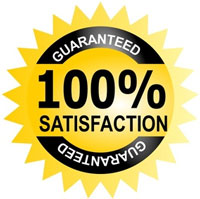 Our mission at Stop Theft Class is making sure our customers are completely satisfied. We guarantee success in our online theft and shoplifting classes. We are so confident in our methods that we offer an unparalleled 100% Money-Back Guarantee*.
Our refund policy is simple and straightforward; if you are dissatisfied in any way, please contact us within 60 days of your purchase we will issue you a full refund of your money.
Please Contact Us for further information.
Disclaimer
*This money back guarantee is subject to the provisions outlined in the Terms & Conditions of enrollment.
Please Note: that it is your responsibility to determine whether our class is accepted for your particular court requirement. This is an educational distance-learning meant for educational purposes only. Some courts do not accept online programs. Although our program includes a money-back guarantee, it is in your best interest to check with your court or other legal jurisdiction to determine whether they will accept this program.
No credit or completion will be given if the class is completed by anyone other than you or if you are assisted by an outside party or electronic means. When you enroll in the class you are stating under penalty of perjury that you, and not another person, studied the material in its entirety and completed that lesson quizzes and the final exam. By registering for the course, you understand that it may be a felony to make false statements or to falsify documents submitted to a court or other legal entity.
We cannot issue refunds for the cost of upgraded shipping if we have already shipped the certificate. We cannot issue refunds for shipping carrier delays or delivery issues.